OIL
Trade in Oil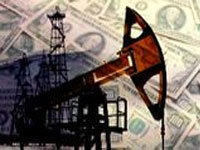 Oil as a financial instrument with a vast profit potential that has recently roused the interest of Forex market traders worldwide.
Interest in oil trade may be stipulated by the following factors:
Oil price sensitivity. Nature factors (weather conditions, seasonal changes, etc.), economic factors (demand and supply), political factors (wars, social agitations, etc.) cause the oil price to be too volatile and more profitable trading instrument.
Oil price and the exchange rate of US dollars have an inverse negative relationship which in its turn allows asset diversification.
Oil is considered to be the most favourable commodity for Forex trading from the point of earning profit in the short run.
Possibility of trading with mini lots (0,1 lot)
Unlike exchange conditions, the following collateral requirements to the volume of trade:
Please open a training account free of charge, and without any risk know about the trading in oil in all its details.