PLATFORM



Based on the MetaTrader 5 platform, the MFX Trading Station terminal is designed to conduct real-time trading in currencies, CFDs and precious metals in the forex market and to analyze the market. Different types of trading orders built on the platform increase the ease of trading and maneuverability.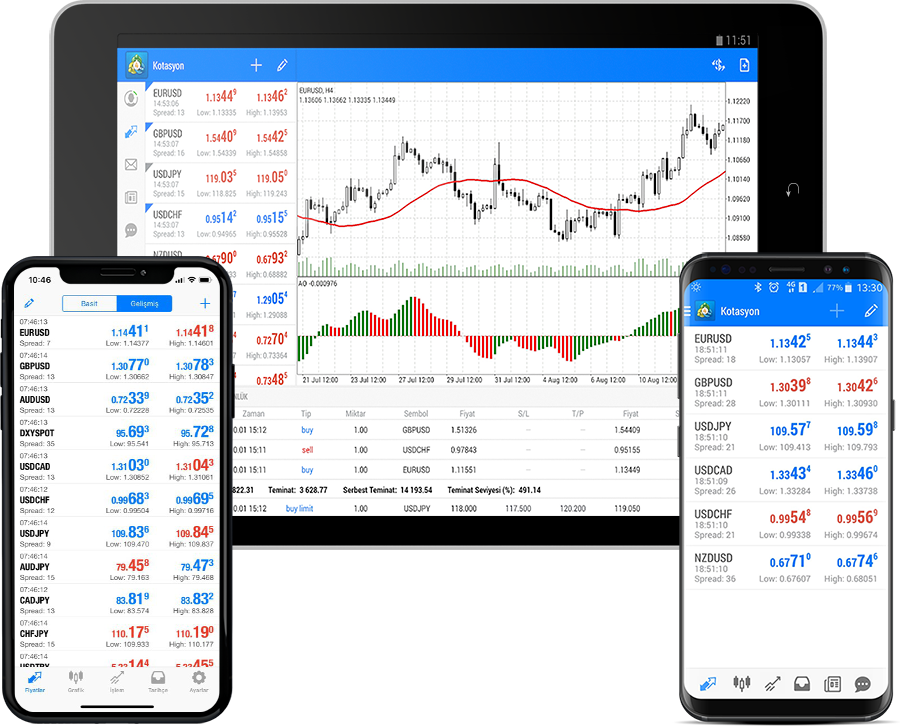 More active traders, who often change their location due to the nature of their work, want to be aware of what is happening in the forex market and even trade when necessary. For this purpose, the MFX Trader mobile phone platform is available to customers. The MFX Trader mobile phone platform can be downloaded and used via any software-supported mobile phone (smartphone).

The mobile version of our trading platform allows you to trade with your account anywhere in the world with Internet access. Here you can also perform all types of technical analysis. The operations are kept completely confidential and completely safe. A report on all transactions is provided on demand.

Difference between MT5 and MT4

1. Transfer funds between accounts

This feature is one of the most important features that distinguishes MT5 from MT4. With this feature, investors can easily transfer funds from one account to another account belonging to that investor. This, in turn, allows investors to manage their accounts with less risk.

2. Tools and Analysis

Another main advantage that distinguishes MT5 from MT4 is timeframes. MT4 has 9 time frames while MT5 has 21 timeframes which include 11 types of minute charts, 7 types of hourly charts and daily, weekly & yearly timeframes, which allows room for more deeper analysis of the market.

3. İndicators

The widespread use of Indicators, which are used by many investors, is offered in MT5 compared to MT4.
MT4
MT5
30 İndicators
38 İndicators
24 Analytical objects
44 Analytical objects
There is a limit of 128 trading schedules
There is no limit
4. Algorithmic Trading

Both platforms have been improved with their own programming language. MT4 uses a programming language that is called MQL4 while MT5 uses MQL5.

MQL4 might be more suitable for beginers due to its simplicity when creating script, indicators etc. In contrast, MQL5 is an "Object-Oriented Programming" language, which is more complex but it gives professional algorithmic traders more room for advaced commands and calculations.

On the other hand, MQL5 has 2 main advantages on this front versus MQL4. First is the multi-currency strategy tester and second is speed for testing and optimization. MQL5 is hundreds of time faster than MQL4.

5. Economic Calendar

Another important advantage of MT5 is the "Economic Calendar".

Access to the Economic Calendar on the platform allows investors to follow important economic events. Users of the MT4 platform usually use various Internet sources to use the Economic Calendar (eg Forex Factory Calendar). However, the MT5 platform provides access to the Economic Calendar directly over the platform. This, in turn, prevents Investors from accessing other Internet sources and allows them to analyze from a single source.

6. Number of Markets

The main reason why Metaquotes developed MT5 is to enable access to markets that are not available in MT4.That includes major stock markets as well.

Although MT4 is great for the decentralized open and higly unregulated global scale of the Forex market, MT5 provides access to more markets for experienced traders that want to trade newly created shares from companies such as "Apple" and "Amazon"